Audra Grosz
Tattoo Artist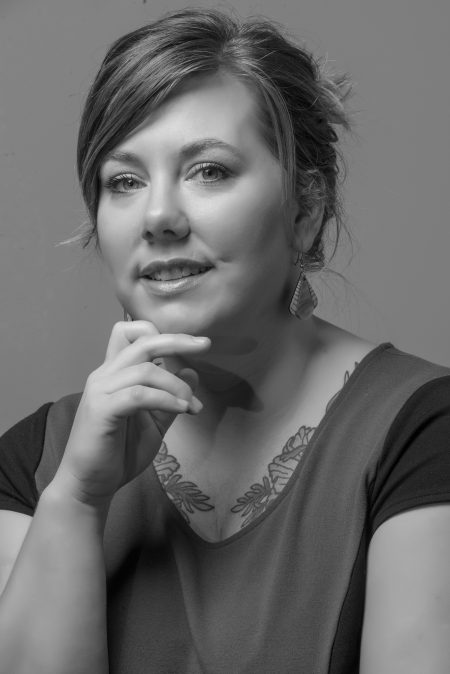 Hours: Tues-Sat Noon-8PM
Audra started at Lost Lakes Tattoo as an apprentice and earned her spot as a full time tattoo artist, and has now been tattooing for over two years. Audra's dedication and positive attitude make the shop a bright place even on cloudy days. She is often the first one through the door, well before we open, and the last one to leave. Her spirit for expression combined with the Bachelor's degree in Art she received from the University of Wisconsin-Madison have equipped her with the perfect tools to excel in the field of tattooing.
It's not out of the ordinary to see a group of three or four people huddled around Audra's station getting some ink , laughing and reminiscing on past experiences. She enjoys tattooing anything floral, vintage, feminine or nature inspired. She is open to a variety of styles including art nouveau, art deco, illustrative, or a wood-cut look.
Audra comes from a large family and when she is not tattooing she looks forward to catching a show or movie or hanging at the house with her boyfriend and her pup Malcolm.
---
Schedule a consult with Audra Grosz