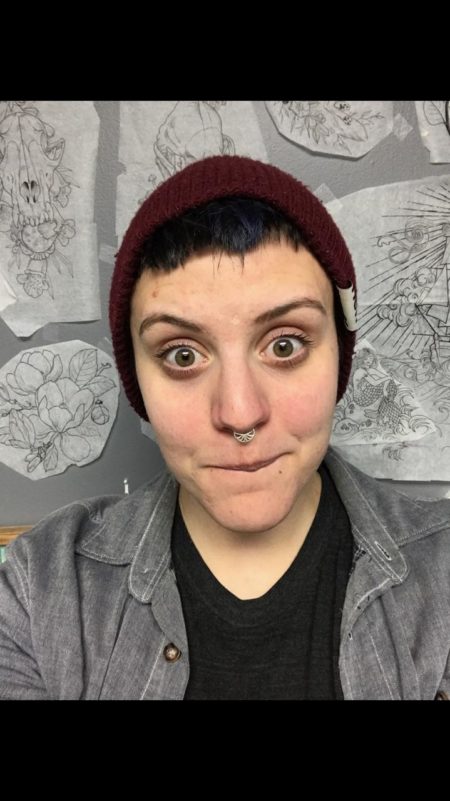 Hours: Mon, Tues, Fri, Sat 11am-7
Maggie Gosselar is queer, uses they/them pronouns, loves birds and is not down for pineapple on pizza. They have a degree in Museum Studies and Art from Beloit College, allowing the joke that tattoos aren't a career change, just a different kind of archival art. Their interest in tattooing comes largely from wanting to help people build homes in their bodies, actively seeking out tattoos that actualize, decorate, or tell your story. While Maggie most loves tattooing bones and botanicals, they're also interested in exploring tattooing as a sacred act, pain therapy and blood magic in one (especially for queer and other folks who might struggle to associate their sense of self with their body). They love collaborations with other artists no matter the medium, and are open to color, stippling, and black-work.
For information about booking, please first visit their instagram @theseboneshavefeelings to see if they are taking on new projects, or otherwise email maggiegosselar@gmail.com.
---
Schedule a consult with Maggie